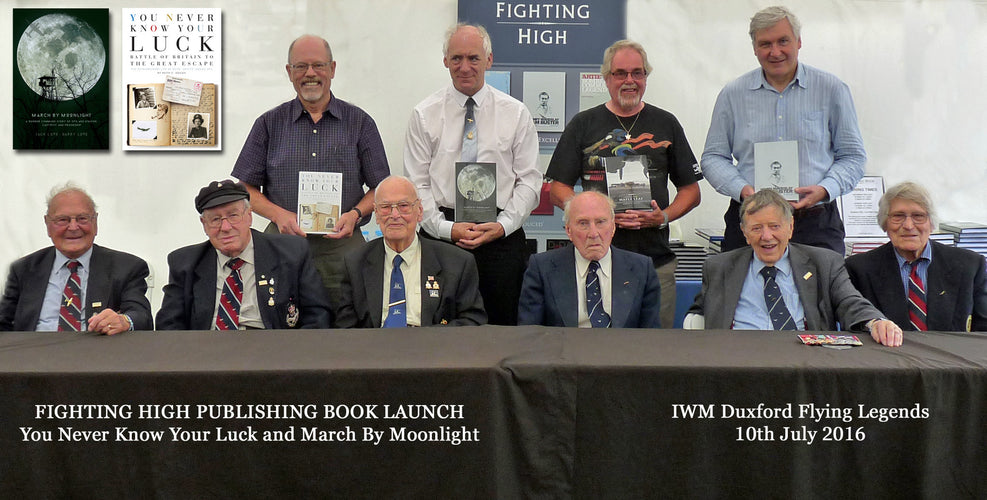 Excellent weekend at the IWM Duxford Flying Legends Air Show launching Keith Ogilvie's 'You Never Know Your Luck' and Barry Love's 'March By Moonlight'. Standing left to right in the photograph are Keith Ogilvie, Barry Love, Ken Cothliff, and Rob Owen. Seated left to right are George Dunn DFC, Dave Fellowes LdH, Jo Lancaster DFC, Henry Wagner, Charles Clarke OBE, and David Fraser. If you couldn't make it to Duxford then we do have a few signed copies available in the shop. Our sincerest congratulations to Keith and Barry on their achievement - two books we are extremely proud to...
---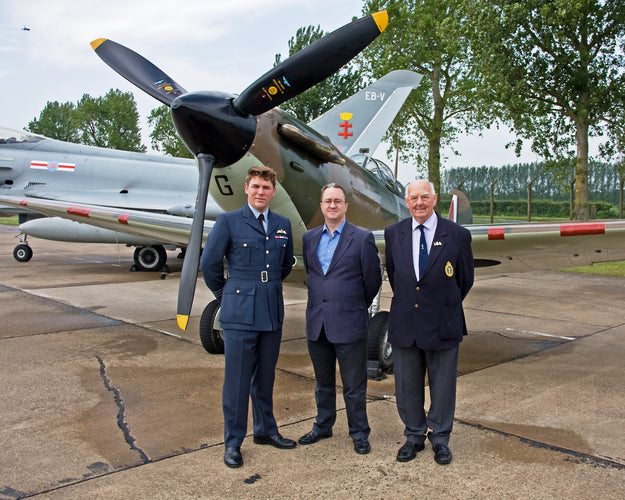 (PRE - ORDER SIGNED COPIES THROUGH OUR SHOP) 'A Ruddy Awful Waste', will be launched in Dorrington on 16 July 2016. Published by Fighting High, it tells Flt Lt Eric Lock's full story for the first time. The biography is written by 41 Squadron's Historian, Steve Brew, with Mike Bradbury, a Shrewsbury resident who is related to Lock. In early 1939, 19-year-old Bayston Hill resident Eric Lock joined the RAF Volunteer Reserve to fulfil his dream of flying. Within eighteen months, he found himself pitted against one of the largest air forces in the world, fighting for the survival of...
---
We are delighted to launch our new online book store. Please browse through our catalog and hopefully you'll find something that grabs your attention. There's plenty on offer - including our 2016 new releases and some signed and special editions.