Reginald Charles Wilson - Obituary by Janet Hughes (Reg's daughter) He was known, quite simply, as Reg.  He had no pretentions.  He was born on 26th January 1923, in Hackney, London, the third of five children.  The family later moved to Essex, where Reg attended Beal Modern School.  As was the case for many of his generation, his education there came to an abrupt end in 1939, with the outbreak of World War II.  After working briefly for Unilever in London, Reg signed up for the RAF Volunteer Reserve in 1941, at the age of 18.  He had been inspired...
---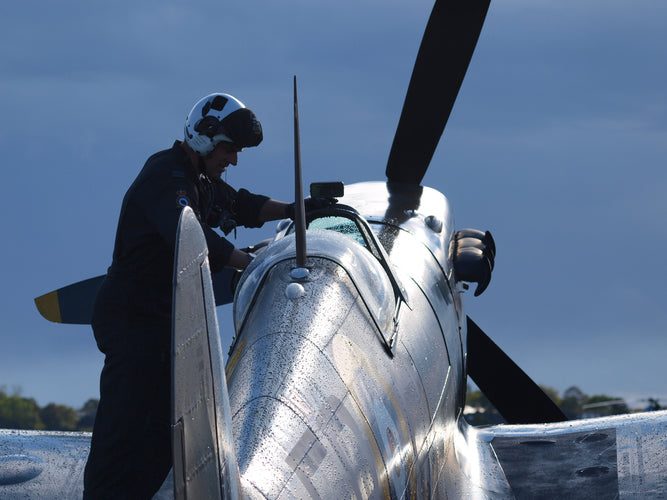 We are delighted to have received an endorsement for Jarrod Cotter's 'Flying the Icon: Spitfire' from former Officer Commanding Battle of Britain Memorial Flight Squadron Leader Ian Smith MBE. 'There are numerous reasons why the Supermarine Spitfire rightly deserves the title of 'Icon'.  The superlative creation is the subject of literally hundreds of books covering every single angle of its history.  This one is different, however, and I personally think Jarrod has found exciting new ground with Flying the Icon: Spitfire.  It is a beautifully presented book which is well written and knowledgeable and filled with stunning images, both old...
---
---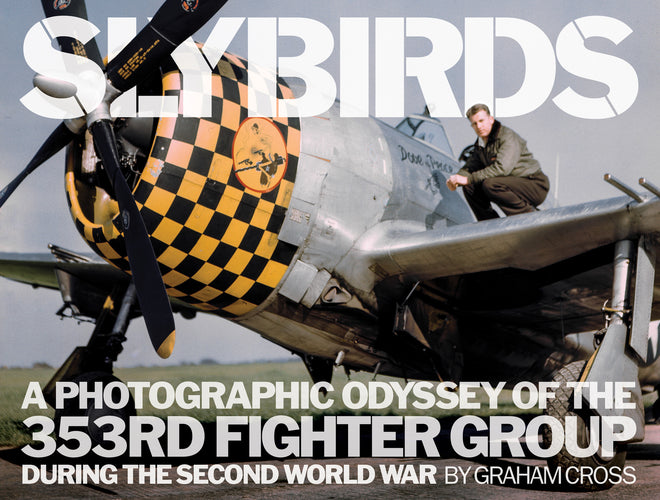 Delighted to present the cover for what will be our first 2017 publication - 'Slybirds: A Photographic Odyssey of the 353rd Fighter Group' by Graham Cross. Due out Spring 2017.
---
75 YEARS AGO TODAY In Memory of one of the RAF's Greatest Aces of World War II FLT LT ERIC LOCK DSO DFC & BAR19 APRIL 1919-3 AUGUST 1941 [Excerpt from "A Ruddy Awful Waste" (Fighting High, 2016).] Morning fog cleared around midday on 3 August 1941, and this paved the way for a busy afternoon for 11 Group's fighter squadrons. Most were involved in "fairly intensive" free-ranging Rhubarb operations, whilst a number of units also undertook convoy patrols, flew sweeps over northeastern France, or attacked shipping off the French coast. Between them, they claimed a total of six destroyed...