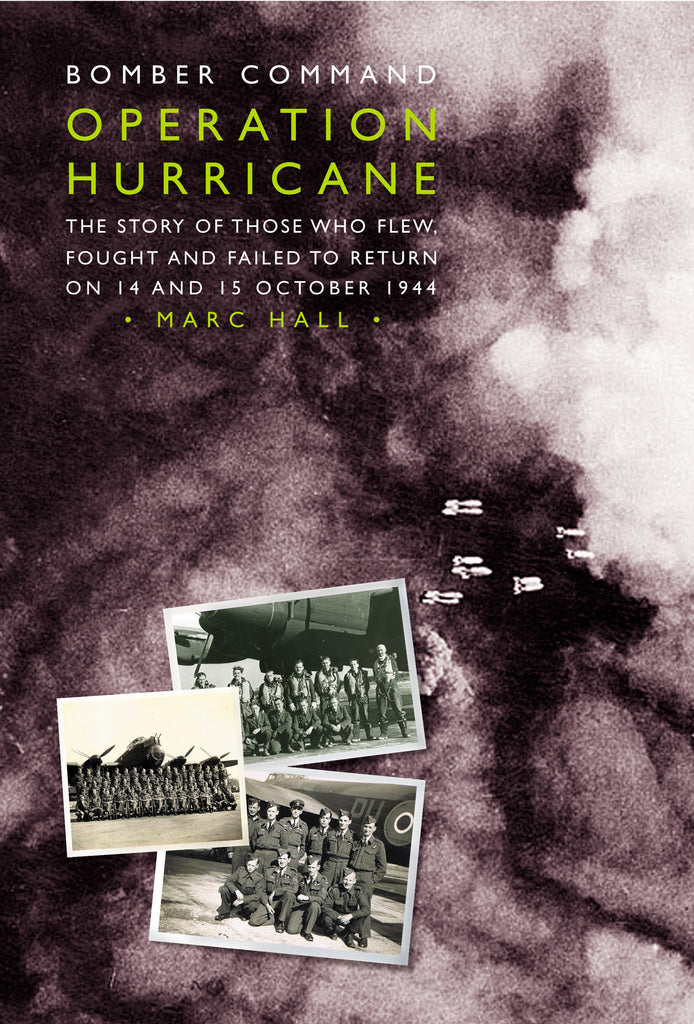 Fighting High Books
Bomber Command Operation Hurricane
The Story of Those Who Flew, Fought, and Failed to Return on 14th and 15th October 1944
by Marc Hall
Details: Hardback - 256pp - 234 x 156mm. 16pp b&w section. World Rights - Fighting High Ltd. ISBN - 9780957116337.
Description
On the 14 and 15 October 1944 RAF Bomber Command unleashed one of the Second World War's most devastating bombardments, targeting the German industrial city of Duisburg. Known as Operation Hurricane, Bomber Command's maximum effort involved approximately one thousand four-engine heavy bombers on each attack, delivering a whirlwind assault on the enemy's war machine as the Allied armies edged eastwards towards the Nazi homeland. Never before had the city faced such a massive onslaught – the resulting devastation was unprecedented. This is the story of Operation Hurricane from RAF Bomber Command's perspective, and that of the numerous crews who flew, fought, and failed to return. Each of the aircraft lost has been investigated in depth; the lives of the crews, the circumstances of their loss, and the identification of the airmen and their respective crash sites. The author also details the investigation into the brutal murder of one particular airman. Marc Hall, a relative of one of those lost on the raid, has pieced together a comprehensive account of this historic attack, utilising a wealth of eyewitness accounts and veteran and prisoners-of-war recollections, accompanied by numerous previously unpublished photographs.
Reviews
Firetrench Aerospace and Defence News, August 2013: 'This is a book that must be read. The story it tells is in parts inspiring, humbling, tragic. It is one of those books that deserves to be widely read by aviation enthusiasts and by a much wider audience. It tells a powerful story of the greatest air war that has taken place.'
Aircrew Book Review website, September 2013: 'We are truly fortunate, in this happy age of a 'popular' Bomber Command, to have authors and publishers, such as Marc Hall and FH respectively, committed to producing work of this quality. A tour de force.' See http://aircrewbookreview.blogspot.co.uk/ for full review.
---
Share this Product
---
More from this collection